If you would like to give an offering to support the mission and ministry, you can either put it in the collection box at church on Sunday morning or mail it to our church P.O. Box 1049 Manchester Center, VT 05255 or directly to our collector Cathy Comar. Thank you for your faithfulness and generosity through this time where we cannot gather as easily as in the past.
Hello Everyone!
As the days grow shorter, it is all the more important to look for the blessings in our lives and give thanks. One thing I am especially grateful for is the chance to gather and worship God together each week. Lifting our voices in singing and reading God's Word together fills my
heart with joy. We love to have new people join us and experience the comfort and strength of being wrapped in God's presence. You can come to the sanctuary in person or choose to join the service through a zoom link sent by email each week. If you would like to receive the invitation,
please let us know by sending an email to Pastor Rebecca at fbcmanvt@gmail.com.
We are finishing our study of the Epistle of James during the first two Sunday morning services in November. The themes of these services are "Justice, Patience, and Integrity" and "The Power of Prayer." On November 21 st , Cara Davenport will be preaching during our special Thanksgiving Service. The final Sunday of November will be the first week of Advent. Our Advent theme for this year is "Looking for the Light." The Adult Sunday School Class is studying the Epistle of Hebrews and the Children's class is working through the Book of Genesis. Each class meets at 9:30 am.
There are other opportunities for fellowship this month too. The first one is a Potluck Dinner on November 6 th at 5:30 pm. It's followed by a showing of The Chosen episode 3 at 6:15 pm, with a chance for discussion afterward. Then, on Saturday November 13 th at 9 am, the men are
gathering for a breakfast meeting at the church. The next day, Sunday November 14 th , the women have their breakfast meeting at 8:30 am before Sunday School and church. Our Choir Practices on Thursday evenings at 7 pm (with the exception of Thanksgiving) and everyone is
welcome to join in the singing.
We'd be happy to have you join us for any or all of these opportunities. We trust that you will be mindful of your health and that of others when deciding to attend and whether or not you choose to wear a mask. If you would like to share a prayer request, there is a special prayer request tab on this page. You can also email or call if you would like to have a conversation. We're happy to get to know you and see how we can encourage you in your faith journey.
Grace and Peace,
Pastor Rebecca Sommons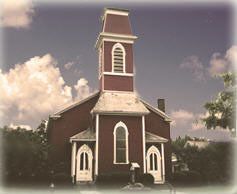 Welcome to The First Baptist Church
of
Manchester Center, Vermont

"The Community Church"



Pastor Rebecca Sommons
First Baptist Church "The Community Church"
4895 Main St. P.O. Box 1049
Manchester Center
VT 05255
802.362.1555
for map click here
Church email: fbcmanvt@gmail.com
She lives in Danby, Vermont with her husband Matthew.
You may call to request a meeting or visit outside of regular church office hours.
Pastor Rebecca continues to remain open and eager to meet with church family. These get-togethers have taken a different look over the past few months as they have moved away from set office hours. She has, instead, met on an as needed basis. She is happy to meet with you in person, over the phone, or through zoom. When the weather is good, she has often met people outside and talked while taking a walk and she is happy to continue that during the winter. She is open to any ideas you may have.
Feel free to reach out to her anytime throughout the week.


First Baptist Church will be hosting another showing of The Chosen, along with a potluck dinner, on December 4th. Dinner will be at 5:30, with the viewing of this month's episode at 6:30.
Homemade Holiday Cookie Sale
Mary Martha is holding a holiday cookie sale on
Saturday, December 11th from 10am-1pm.
Save the date for our annual Christmas Coffee House! The Coffee House will be held December 11th at 7:00 in the church vestry. Join us to share a special memory, story, musical talent, or reading, or just come to share in fellowship and seasonal fun.

The Prayer and Book Study group is going to start a new book
Sep 14, 2021
From the introduction of Max Lucado book "When GOD Whispers Your Name":

"And so may I introduce you to this book? It's a book of hope. A book whose sole aim is to encourage. For the last year I've harvested thoughts from a landscape of fields. And thought their size and flavors are varied, their purpose is singular: to provide you, the reader, with a word of hope. I thought you could use it."

Speak with Pastor Rebecca if you would like to join us for both prayer and or book study.


FOR MORE INFORMATION
CONTACT
PASTOR REBECCA
COME JOIN US!
FBC Men's Group
Men of the church are invited to join in meeting once a month on a Saturday morning for breakfast and a chance to connect and contribute to the discernment of the FOCUS group's purpose and form. They're using the RightNow Media material called Embark to help organize their thinking as they seek God's direction for the group. If you missed the first meeting, you could log onto RightNow Media and watch the first session. Saturday, December 18, at 9 am in the church vestry.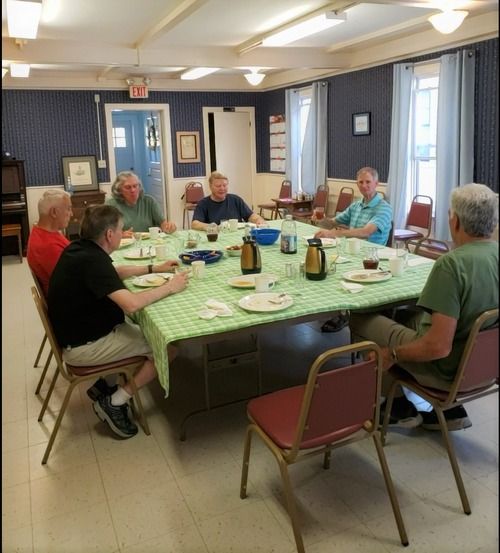 October will bring some new opportunities for fellowship and engaging with God's Word. On Saturday October 9th, interested members of our church family and the community can gather for an episode of The Chosen series and accompanying discussion. Further episodes will be shown on October 23rd, November 6th, and December 4th.
FBC 2021
Sunday school classes will begin again this fall, starting on October 10 at 9:30 am. Jeremy Crumb will once again be leading an adult Sunday School class, while Pastor Rebecca will lead the children's class.
SHARE YOUR GIFTS
Have you ever considered being a worship assistant, leading a children's conversation, greeting people, reading scripture, playing an instrument, singing, or giving a testimony in church? Please let us know how the Spirit is leading you, so we can include you in the worship services. See Pastor Rebecca if you have an interested in participating in the service.
AA is starting in our Church Joy Hall starting the first week in OCT. Check the Church calendar on our website for dates and time.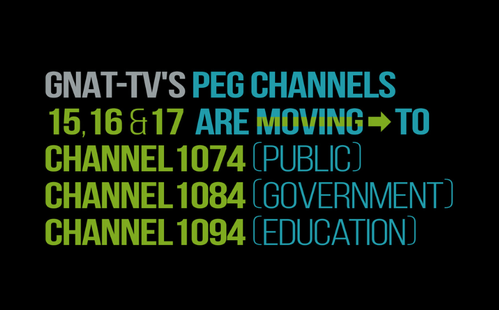 GNAT_TV May 23, 2020 channels on Comcast are changing to new Channels.
First Baptist Church will be found on CHANNEL 1094. Our service is shown Tuesday 7AM and 6PM and Sunday 7AM and 7PM. Note GNAT can changes these dates and time as well as the service being shown.

If you would like you can watch past service on our CHURCH WEBSITE at fbcmanvt.org Find the ABOUT US tab click on it and it will take you to another page were you can click on watch past videos of church services, and you will be taken to another page where videos are listed.

You can also view past services on GNAT-TV go to GNAT-TV.org click on FIND A VIDEO then click on SEARCH type in FIRST BAPTIST CHURCH and that should bring up the latest videos at the bottom of that page is a link to older posts.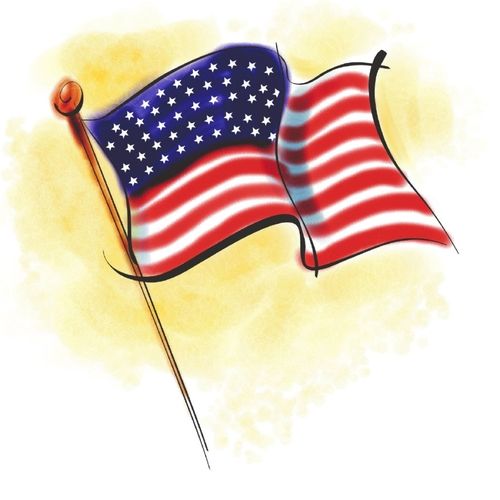 Continue in prayer asking for guardian angels to surround our men and women who are serving to protect our country and freedom. We also pray that God will guide the leaders of this world toward peace.

Bobby Mattison Eric Malone
Rick Setzer James McReynolds
Tyson Fielding John Lewis
Harlen Capen Curtis Taft
Devon Campney Debbie White
Trevor McLenithan Brett Bushee
If there are other local troops, please let us know so we can add them to our prayer list
The Prudential Committee thanks all of you who have done such great work as volunteers cleaning the church.
From Shawn Harrington Manchester Historical Society

The first--- First Baptist Church stood on meeting house hill (site of today's Factory Point Cemetery) organized in 1781 and built in 1785. In 1833 the church relocated to its current site on the corner of Bonnet Street. Built at a cost of $2300 originally, it has been expanded and modified but remains relatively the same since as it was in 1873.
The photo at right dates from 1915 with the Elm at the Crossroads- subject of a poem written by Walter Hard. The full text follows.
The document from 1834 documents the sale of Slip No. 2 in the new church sold to Mr. Martin Slocum of Manchester.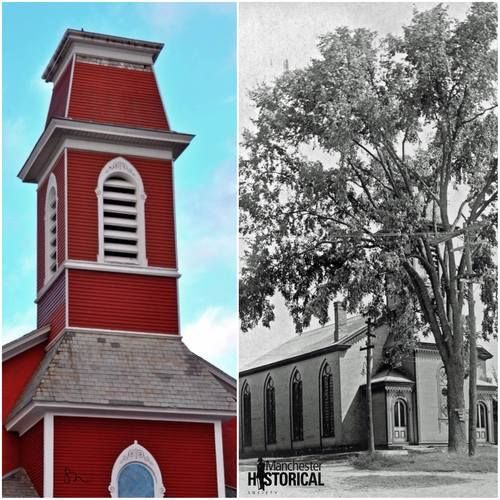 J E F F R E Y B E R N S T E I N
c o m p o s e r & c o n d u c t o r
In 1988, Mr. Bernstein composed a choral setting of the following poem and has given us permission to link it to our web site. Click here to be linked to
Elm at the Crossroads.
Thank you, Mr Bernstein, for allowing this to be shared.
Elm at the Crossroads by Walter Hard

Of course a tree is just so much timber
Or so many cords of firewood.
The timber may make a home
Or the firewood may keep it warm.
But a tree like the elm at the crossroads
Has seen too much of life
To be just timber or firewood.
There it is with its thick trunk on the ground.
They're chopping out the branches
And digging around the broad stump.
Count the rings.
A hundred and eight.
It could tell you a lot of history.
It was young when Factory Point was beginning.
There was the Tannery along the river
With piles of bark in the yard.
There was the woolen mill with its whirling looms,
And a dozen other mills along the stream.
It really was Factory Point.
Think of all the people who have passed that tree!
Think of all the people
Think of the slow plodding oxen with loads of goods;
Heavy creaking wagons with blocks of marble
From the quarries on Dorset Mountain;
Gay prancing horses drawing shining buggies;
Processions in somber black;
Gay parades with bands and flying banners;
Ladies walking with parasols held over quaint bonnets;
Men with high hats and tailed coats.
Statesmen, scholars, warriors, artists—
All have passed under its spreading branches.
There it lies.
Just so many cords of firewood.
Of course it had to go.
It's a martyr to what we hope is progress.
Our rushing life cannot be stopped by a tree.
A hundred and eight years
To grow some firewood.