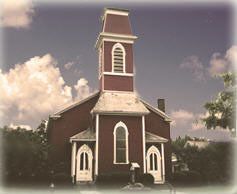 Welcome to The First Baptist Church
of
Manchester Center, Vermont

"The Community Church"


Pastor Rebecca Sommons
First Baptist Church "The Community Church"
4895 Main St. P.O. Box 1049
Manchester Center
VT 05255
802.362.1555
for map click here
Church email: fbcmanvt@gmail.com
You may call to request a meeting or visit outside of regular church office hours.
Sunday School:
"Something for Everyone" Sunday School classes. There will be:
•A Children's class for kids up to 5th grade, being led by Linell Pike & Pastor Rebecca, in Joy Hall
•A Tween/Teen class for 6th thru 12th grades being led by John Hess & assisted with Holly O'Brien, at the Parsonage
•And an Adult class with Jeremy Crumb in the FBC Conference room.
Truly, something for everyone!

First Sunday of the Month is Communion Sunday


Child care:
If you have small children (0-7) they are welcome to go upstairs to the children's room with the teachers following the children's moment in the service. If the children are older than 7 or you wish to have your child stay with you, there are clipboards with children's pages and colored pencils available for them to use during the rest of the service.


SHARE YOUR GIFTS
Have you ever considered being a worship assistant, leading a children's conversation, greeting people, reading scripture, playing an
instrument, singing, or giving a testimony in church? Please let us know how the Spirit is leading you, so we can include you in the
worship services. See Pastor Rebecca if you have an interested in participating in the service.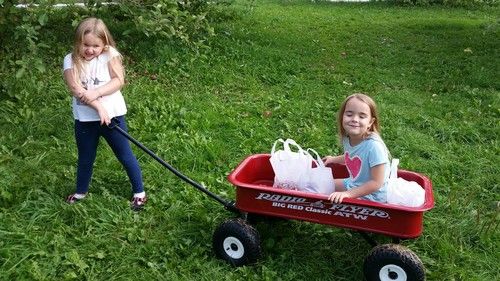 Sunday school girls and teachers picking apples at the Mad Tom Orchard Oct 10 2 19
FORGIVENESS CLASS
(call John to confirm time & place)
John Hess is inviting people from both church and the community to gather for a forgiveness class at the Catamount Bookstore in Arlington. The interactive class is open to both teens and adults,
and will meet on Wednesday nights at 7 pm beginning September 12th. You can contact John at 802-282-9769 for more information.
It's CHICKEN PIE SUPPER time! Mark your calendars! Oct 20th at 6 pm. As always our menu includes, chicken pies with biscuit topping and extra biscuits on the side, mashed potato, Mashed squash, green peas, coleslaw, cranberry sauce, and your choice of apple , mince or pumpkin pie with cheese, coffee, tea and apple cider.
Reservations may be made by calling Martha at 362-3473. This year we are raising the price to $13 for adults and $6 for children eight and under. All are welcome


Harvest Supper
The Interfaith Council invites the congregation to the Annual Harvest Supper to be held at St. Paul's Catholic Church on Oct. 28, 2018 beginning at 5:30 pm with a brief business meeting followed by a pot luck supper and then an auction whose proceeds benefit the Emergency Needs Fund and the Annual Christmas Project. The IFC is the umbrella organization for Auto Angels, Kids Summer Lunch Program, Neighbor to Neighbor , the storage unit, the Emergency Needs Fund and the Christmas Project. All are welcome..


Adult Sunday School:
We are discussing The Book of TITUS
With RIGHT NOW MEDIA
The Emmaus weekend dates are;
Men's Emmaus Walk #136 is October 11-14, 2018.
The walks run from Thursday evening to Sunday evening.
Please see John or Cheryl Hess (802-282-9769) if you are interested in attending.
You Lead Conference
There is an opportunity to attend a LifeWay Women's event on October 26 - 27. It will be at the Times Union Center in Albany, NY. Beth Moore will be speaking on equipping every woman's passion and purpose, and Travis Cottrell will be leading worship.
The cost is $79 or $59 for a group of 10 or more. Please see Linell Pike if you are interested in going.
ANNUAL MEETING
The Southwest Association of ABC churches in Vermont is holding their
annual meeting on Sunday, October 28th at the First Baptist Church in South
Londonderry. At 3 pm, there will be a time of worship and prayer where
Rev. Dale Edwards will be bringing the message. At 4:30 pm the business
meeting will begin, followed by a dinner.


Book Study/Prayer Group
Prayer Group Members! We are starting our new book "How To Make Jesus Your Best Friend" by Norman Vincent Peale. We will be meeting on Oct 9, Oct 23 and finishing on Nov 6. Then we will take a break until January when we will start "The Divine Hand". See Pastor Rebecca for details on ordering "The Divine Hand". The group meets at 7 pm at Lois Squires. For more information you may see Barb West, Lois Squires or Glenna Taxter.
Follow this link to get a copy
https://www.guideposts.org/how-we-help/outreach-publications/free-ebooks/how-to-make-jesus-your-best-friend
RIGHT NOW MEDIA
Our church will have its own site within the Right Now Media program where we can post services for you to watch if you are unable to attend. The email invitation has been sent. If you have any questions please contact Russ Taxter, Jeremy Crumb or Rebecca Sommons. It could be used it for our children's ministries, Bible studies and special evening events.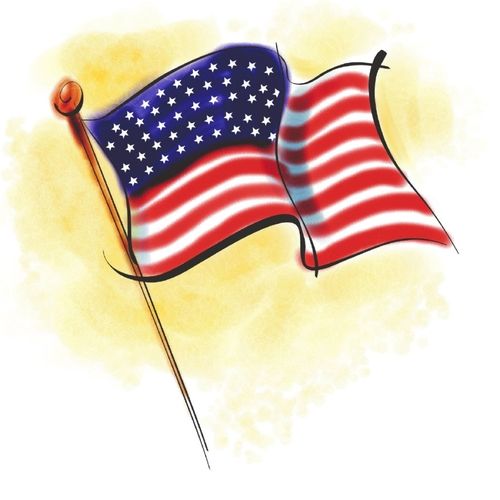 Continue in prayer asking for guardian angels to surround our men and women who are serving to protect our country and freedom. We also pray that God will guide the leaders of this world toward peace.

Bobby Mattison Cody Johnson
Daniel Ward Christopher Sargood
Jason Sargood Eric Malone
Rick Setzer James McReynolds
Tyson Fielding John Lewis
Harlen Capen Curtis Taft
Willie Campney Debbie White
Trevor McLenithan Brett Bushee
If there are other local troops, please let us know so we can add them to our prayer list
The Prudential Committee thanks all of you who have done such great work as volunteers cleaning the church.
From Shawn Harrington Manchester Historical Society

The first--- First Baptist Church stood on meeting house hill (site of today's Factory Point Cemetery) organized in 1781 and built in 1785. In 1833 the church relocated to its current site on the corner of Bonnet Street. Built at a cost of $2300 originally, it has been expanded and modified but remains relatively the same since as it was in 1873.
The photo at right dates from 1915 with the Elm at the Crossroads- subject of a poem written by Walter Hard. The full text follows.
The document from 1834 documents the sale of Slip No. 2 in the new church sold to Mr. Martin Slocum of Manchester.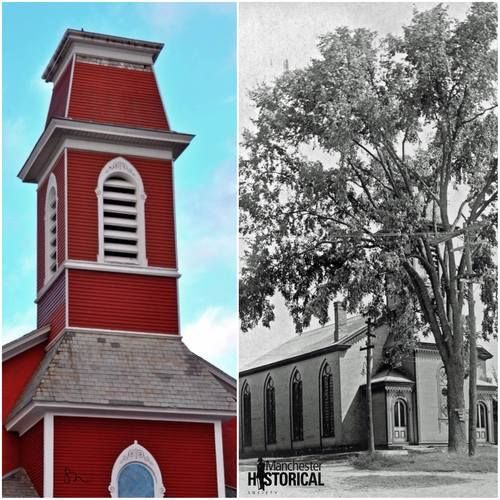 J E F F R E Y B E R N S T E I N
c o m p o s e r & c o n d u c t o r
In 1988, Mr. Bernstein composed a choral setting of the following poem and has given us permission to link it to our web site. Click here to be linked to
Elm at the Crossroads.
Thank you, Mr Bernstein, for allowing this to be shared.
Elm at the Crossroads by Walter Hard

Of course a tree is just so much timber
Or so many cords of firewood.
The timber may make a home
Or the firewood may keep it warm.
But a tree like the elm at the crossroads
Has seen too much of life
To be just timber or firewood.
There it is with its thick trunk on the ground.
They're chopping out the branches
And digging around the broad stump.
Count the rings.
A hundred and eight.
It could tell you a lot of history.
It was young when Factory Point was beginning.
There was the Tannery along the river
With piles of bark in the yard.
There was the woolen mill with its whirling looms,
And a dozen other mills along the stream.
It really was Factory Point.
Think of all the people who have passed that tree!
Think of all the people
Think of the slow plodding oxen with loads of goods;
Heavy creaking wagons with blocks of marble
From the quarries on Dorset Mountain;
Gay prancing horses drawing shining buggies;
Processions in somber black;
Gay parades with bands and flying banners;
Ladies walking with parasols held over quaint bonnets;
Men with high hats and tailed coats.
Statesmen, scholars, warriors, artists—
All have passed under its spreading branches.
There it lies.
Just so many cords of firewood.
Of course it had to go.
It's a martyr to what we hope is progress.
Our rushing life cannot be stopped by a tree.
A hundred and eight years
To grow some firewood.